Sport News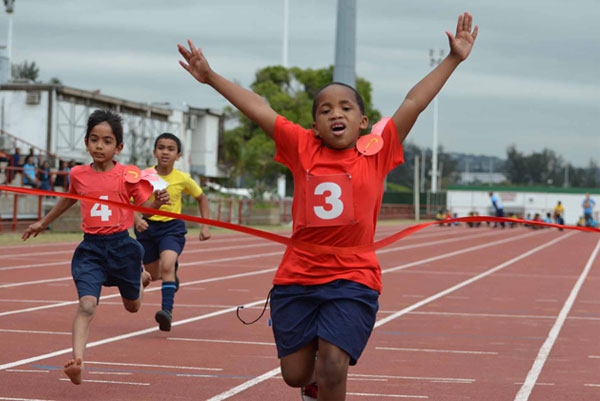 Tennis: Our boys and girls from Grade 1 to 8 attend coaching sessions once a week at Westridge Tennis Stadium. Coach Reddy has mentioned that our learners are improving and show good prospects for the future in the game of Tennis. He also stated that he would like to have more one on ones with learners who would like to take their game to the next level.
DCCS Sports: Well done to the Staff for their effort and contribution to a successful and delightful event. I thoroughly enjoyed the day. Big thank you to the parents for their the support.
Zonal Athletics: 40 Learners participated at Port Natal.
Provincial Athletics: 32 Learners took part at Kingspark Stadium
National Athletics: 11 learners made the KZN team which are Yazi Mnguni, Liam Hall, Lechars Ryan, Lizwe Chili, Ugochi Dura, Faith Jideamah, Malusi Makgato, Sibusiso Nxumalo, Jezeel Sayed, Thato Setloboko and Sinethemba Magwaza that travelled to Pretoria for the National Championships on the 13th to 14th September.
Well done to the following boys and girls:
still waiting for the results , I think 4 made it through : Liam Hall , Sibusiso Nxumalo , Faith Jideamah and Sinethemba Magwaza who qualified for the next round, representing South Africa Christian Schools at the PRISMA COMMS Athletics Competition.